"In the year or so before I reached out to Jana, I'd been feeling a sense of needing to dig a little deeper into my spiritual practice. I felt like I needed an upgrade. It's not easy to put into words what I'd been feeling - a kind of ungroundedness and out of sorts feeling, a bit 'meh,' spiritually and in life in general. I also felt my creative life/work wasn't where I wanted it to be; it had felt like a struggle and there was a lot of frustration around that. I've been lucky to work with wonderful healers and spiritual teachers and I am blessed to have a handful of them to connect with when I need to. This time, though, none seemed to be the right fit for this particular time in my life. I found that surprising, but I trusted that I needed to keep looking. As is my usual practice, I asked the universe for some assistance. And boy, did she deliver!
My connection with Jana was divinely ordained. And I mean that in every sense of the word! In early January 2019, I found Jana's business card in the pocket of a (brand new!) coat I'd ordered online. YES! You read that right, I found Jana's business card in a brand new coat I ordered online! I mean, talk about divine timing, synchronicity & clarity. I knew from the get-go that Jana and I were meant to work together. I had no doubts about that whatsoever. What I found when I connected with Jana was a deep and kind soul, who offered me love and support right from the start. I felt deeply seen and heard from the first moment we met to talk on the Discovery Call and throughout our entire mentorship journey together.
In July 2019, I recently completed the Divine Feminine Alchemy Archangel Way VIP Mentorship with Jana, and it was a powerful journey. And because it just ended, I know the transformation is still underway, as I continue to process and integrate the work we did together.
I came to the mentorship with a general feeling of wanting to feel more grounded in my real life and to investigate what the ungroundedness was all about. Jana was great at helping me see that clearly and understand what might be at play on multiple levels. She was also really adept at guiding me to what I might be missing or offering a perspective that might expand or shift my view on something going on in my life. Jana helped me see and understand that my spiritual 'work' and creative work are linked. I had some inclination of this before, but it became crystal clear while working with Jana. It was a real 'Aha' moment!
I began to experience those 'Aha' moments right from the start - and I continue to get them as I review our session recordings. Each sacred mentorship session offered such amazing insights, as well as support for integrating and shifting. The work we did was inspiring and challenging. Jana has helped me see myself and my life purpose more clearly. She has given me the tools to integrate my creative and spiritual life, and to take them to the next level, on a soul and professional level. She has taught me how to heal and activate the divine feminine in me as a source for my purpose and fuel for my work. These few words will do little to truly capture her gifts and my powerfully transformative experience of the mentorship journey.
I am forever blessed and grateful for this time we had together and for the innumerous gifts and wisdom I experienced and will no doubt continue to receive from my Divine Feminine Alchemy Mentorship journey with Jana.
I highly recommend working with Jana. If you feel "the call" to work with Jana, do not hesitate! Do it!"
- B.R, Writer & Professor, New York, New York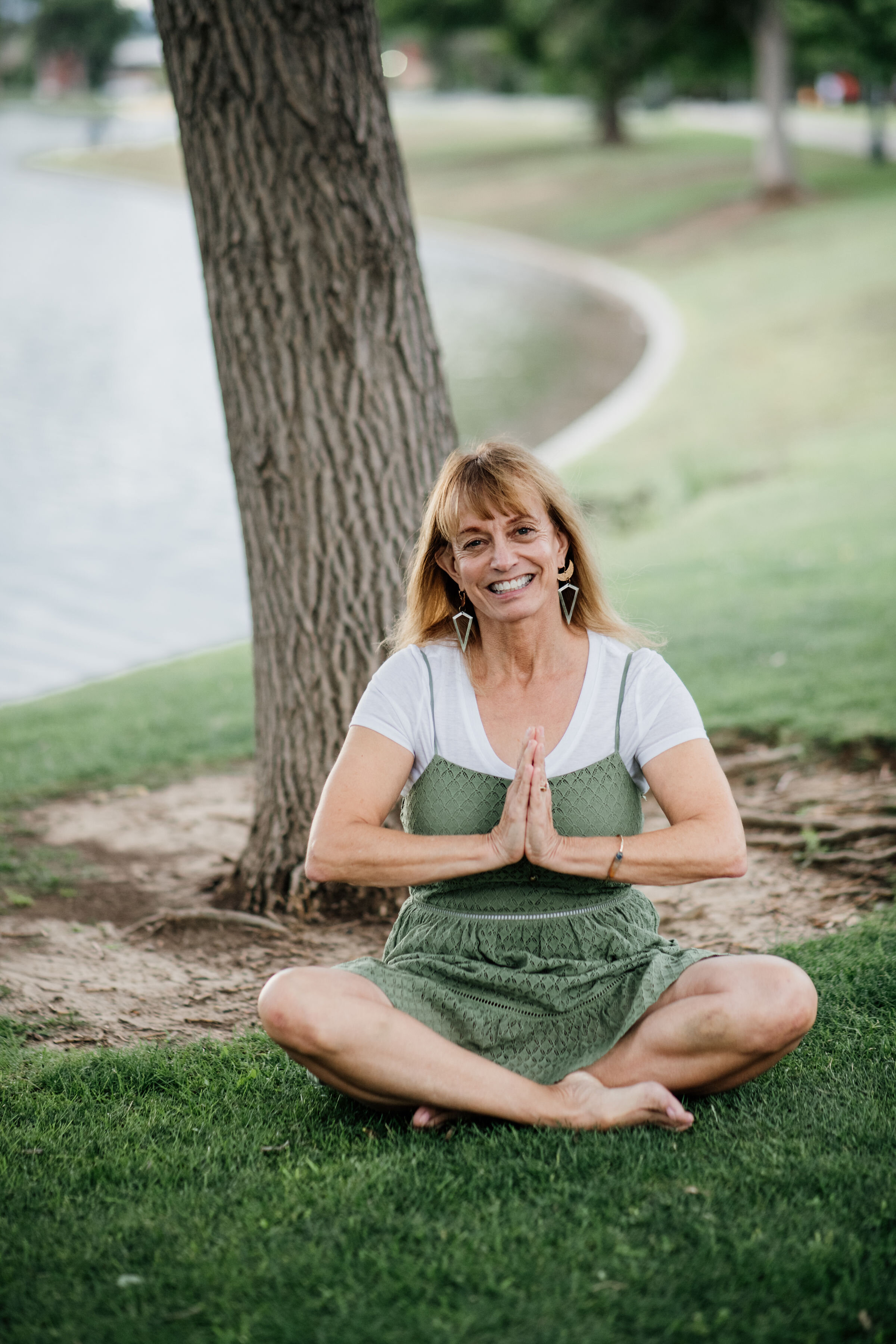 Founder of "Grow Your Calm," Kansas City, MO
"Before working with Jana, I had struggled with wondering how to listen and discern my "true" inner voice, my intuition. Most of my life I have spent listening to and pretty much doing those 'shoulds', raise a family, get a decent job, be a nice person, be a "good" girl. Nothing wrong with that but I wanted to go deeper. My husband and I were now empty-nesters. I had felt an inner urge to come to more fully experience the spiritual work and my own soul. I no longer wanted to follow the childhood faith I had grown up in (Catholicism). Nothing wrong with it, but I longed for a more personal autonomy, my own spirit-guided intuition, and more expansion - I wanted a new way to relate to the world! Sometimes the world can be a lonely place. Especially if you are on a spiritual journey looking for: What is next in my life? Who am I? How can I be of service in the world?
I discovered Jana Carrey through an online Instagram class. When I read Jana's postings, I felt drawn to her clear wisdom, insights and the love she expressed. Jana offered guidance in developing intuition and also offered Flower Essences specifically made for each person, to help support them in their particular spiritual journey. I found this fascinating that someone could actually help with the inner work of intuition, plus offer the frequency of flowers as an aid! I scheduled a phone interview with Jana, and we decided to work together. That was two years ago in July 2017!
It wasn't long - maybe three or four visits with Jana, before I began to pick up on my own subtle, intuitive voice. I began to trust myself and my direction. I began to feel called to start my own spiritual business helping people learn to meditate and to grow more connected to the earth and to Divine Love. My family began to notice that I seemed more connected and loving. Not that I didn't care before, but my feelings came THROUGH more as a true expression. I began to cry - in a good way - at sentimental moments or during a prayer at a family meal (and before working with Jana I was never a crier, as I learned as a child to suppress my emotions). After working with Jana, I began to stand up for myself or express a need to have quiet time or time go exercise or whatever I felt my body needed.
Through working with Jana, I felt the courage to explore new options and I began to take classes as a Hearth Math practitioner (a way of meditating with the heart). Then, I opened an Etsy shop (following up on my former work as a vintage store owner). The shop is called Grow Your Calm and offers 'goods for a calm and centered life.' So the focus is on lovely vintage home goods that support a spiritual lifestyle. My plan is to branch out and have a lifestyle business of Grow Your Calm through meditation and lifestyle.
Jana has supported me throughout this entire transition into a deeper calling in life. When I talk to Jana, I feel affirmed as spiritual person; as a Divine Feminine Being with her own Sovereignty! I learned this from - or through - Jana!
I honestly feel renewed spiritually - and like I can trust Myself to love. I can be of service. And as I mentioned to Jana, we, most of humankind are just now beginning to realize how everything we need to awaken and ascend are lovingly held in the plants, flowers, rocks, crystals, and hum of the earth.
I would whole-heartedly recommend Jana as an Energetic Healer, Intuitive Coach and Flower Essence Practioner! She will gently help you to unfold and blossom into your truest self, but will also keep you focused and guide you to take actions on a higher path. My spiritual world does not feel lonely anymore."
Divine Feminine Mentor, Artist & Mother; Auckland, New Zealand
"If you are ready to embody your sovereign divine power, I so highly recommend the Divine Feminine Alchemy Mentorship as a powerful and life-transforming programme with Jana. Through a series of beautiful synchronicities I was led to Jana's Divine Feminine Alchemy Mentorship programme. I knew I was a YES immediately as I was just beginning my own mentoring business and initially thought Jana's programme will support me as a Mentor. Little did I know I was entering a cauldron for deep personal transformation. In this cauldron, I felt I was catapulted towards a more expansive understanding of my ascension journey. Jana's intuition and loving invitation to truly challenge my attachments and fears were so spot on. All that was unfolding was certainly supporting my own journey as a Mentor to my clients, but even more so, my journey toward trusting myself as a Divine Being in human form. Additionally, the flower essence formulas she would intuitively make after each of my sessions were such powerful magic potions. I felt each drop of the essence has made an ocean of difference for grounding this level of unfolding in my body! Also, I just received my Higher Self Encoded Essence and Transcript. Receiving the transcript set me off on an accelerated death-rebirth journey that I now am ready to fully absorb into Being, the magic of my Higher Self essence. Jana is one of a kind. I will continue working with Jana and look forward to my unfolding and Becoming in this ongoing alchemical process. Thank you so much Jana."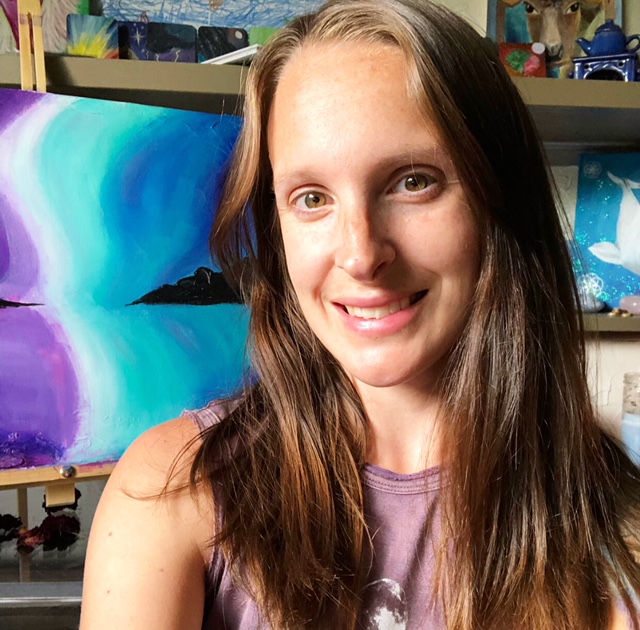 Intuitive Artist, Mother & Student; Johnstown, CO
"I had my first session with Jana in July of 2017 and continued mentoring with her - as part of her Feminine Essence Alchemy mentorship - until July 2018. Our work together has been immensely transformational, and I whole heartedly recommend her services for others who are seeking to embody more of their soul truth, and divine essence. Jana was so completely compassionate and fully present in each and every session. Her ability to hold space and create a safe container were so helpful in my ability to fully open up, speak what was on my heart and get vulnerable in my truth. Her ability to tap into the core of the matter was exactly what I needed. There were many times I came into the sessions not really sure what was wanting to come forward, yet they always unfolded perfectly and Jana was able to bring forward information or initiate conversation that opened doorways to deeper healing and understanding. I can't tell you how many times I would say wow! This makes so much sense, but I had no idea I was holding on to or operating from that space. Working with Jana is SOUL work, it takes you deep into what truly matters, and how to stand more fully in sovereignty.
I contacted Jana at a time of inner struggle and felt there was deep healing that needed to happen. I didn't trust life, and I was living with depression and anxiety. We worked together for the next year and it was through this process I began to realize we don't need to heal alone, and our feeling and emotions are real and valid, but it's also ok to let them go. In the span of the year Jana helped me understand and implement boundaries in my life for probably the first time ever. It was through this process I began to unravel so many emotions and beliefs, many weren't even my own. I am not the same person I was a year ago, I gained confidence in my mission and in trusting the unknown yet divinely unfolding path ahead of me.
Although our work together was illuminating and incredible, it didn't always feel like love light and rainbows in learning to walk the sovereign path, and embody more of my soul essence. It was full of grief and a lot of walking away from what was no longer serving me. Jana helped me to look at where I wasn't living with authenticity and realize I was the only one who could change that. Through all the crazy and intense transformation that was this past year Jana was there as a steady guide, helping me to hold accountability. Through our sessions she did profound energy work, and assistance in the emotional unraveling. She met me where I was at and was real with me. I can say through the hard work of showing up and facing the discomforts with the loving support and assistance of Jana, there is a whole lot more love, light and rainbows I've been able to CREATE and call into my life as I've been able to rekindle my relationship with JOY! Working with Jana has taught me how powerful I truly am in my ability to CREATE, and the key is aligning this power with the wellspring of love and passion that resides within. It seems to me this is at the heart of embodying my divine feminine essence.
I am so grateful for Jana and the work we were able to do together. I will always hold the year we worked together close to my heart. I couldn't say thank you enough. THANK YOU, JANA! "
"My 90-minute Intuitive Healing Session with Jana brought me so much clarity about multiple aspects of my life.
She excels at creating a container that is so attuned and supportive that it was easy for me to drop my defenses and take in the most direct of teachings from her.
Working with Jana is eye opening, fun, respectful and you walk away with insights and energetic attunements that create a lasting impact."
Master Teacher & Author of "Urban Guide to Ancient Thai Massage." Los Angeles, CA
Creative Entrepreneur & Bodyworker;
Berkeley, CA
"Jana and I have worked together for over a year. Our sessions are always powerful for shifting my energy and perspective, and for empowering me to make choices and adjustments in my life that I know will serve me better. I value Jana's unique blend of healing and coaching because she walks her talk and it radiates from her! She is a deeply compassionate mentor and wise listener. She positively shines as an example of what it means to live an ever-evolving, creative, and playful life. I feel more empowered, light and alive after every session. As someone who tends to be really hard on myself, Jana inspires me to love myself more in those challenging moments instead. As a highly sensitive and empathic person, it's such a relief to have someone who understands those gifts and knows how to find the magic there!
Jana's intuition and her way of asking questions always brings me astounding clarity. Through our mentorship sessions, I've tapped a sense of my own authentic truth and my own inner compass about who I am and what I'm doing in the world.
The results have been profound in all areas of my life: I'm more honest with myself and have a better sense of my own energy versus what may have been familial or societal conditioning. This helps me to be clearer on what I want and don't want, I am eating healthier and taking better care of myself, my relationship with my husband is flourishing and growing in amazing ways, and my work-creative life feels more aligned, balanced and fulfilling. I feel more grounded, centered and "on purpose" than I did before. I have more tools to work with the curveballs life throws. Most significantly, my ideas about what is possible for my life keeps expanding and growing! I am truly inspired by this woman and what has blossomed from our work together."
Worthiness Coach;
Santa Barbara, CA
"Working with Jana has been very powerful. She is definitely a clear channel with the ability to see into my soul. She was able to speak to issues I was having and suggest shifts and changes to help me - without me talking about these behaviors, she just knew. And although there were some deep aspects of my life that we got into, some sensitive subjects, she always remained so compassionate and loving. Always real and upfront but gentle. What was even more amazing is that shifts and changes happened in my life months later, that she had accurately predicted in our session! She also gave me a lot of encouragement for the path that I am on and all the accomplishments and work I have been doing, and also helped me connect with guides who wanted to assist me, as well as plants that could help me.

Her intuition is strong and spot on, and I felt empowered and also relieved to have an "inside" perspective from someone with these amazing psychic abilities. It is exciting to have some new and solid material to work with on my healing journey, and to have the guidance of someone like Jana who I trust and with whom I feel very looked after. The way she holds the sessions works really well and she really knows how to present her gifts in a transformative way. Doing the sessions on the phone provided me with the comfort of my own home and peaceful solitude where we could just let it all flow. I love her magical energy and the beautiful ritualistic way she opens and then closes the session. I feel I am in good hands with Jana and her group of guides. I highly recommend her! Thank you Jana!"
Owner of Matrix of Amara Healing & Flower Essence Practitioner;
Hudson Valley, New York
"Jana's unique line of Elven Starseed Apothecary Essences are powerful and supportive. These essences are other-wordly - but not in a way that is "far out." Instead, these essences have a unique and transformative way of bringing the Other World into this world! They are essences of ecstasy and have helped to show me that my divinity is not separate from my humanity. These magical vibrational remedies helped to expand my consciousness in a lasting and embodied way.
Before I explored Jana's customized essences, I was having a challenging time with feeling connected to my daily life because I felt that there was so much "more" I could be experiencing. I had this nagging sense that everything I wanted to tap into was right beyond my grasp, but there nonetheless. Once I began taking them, I immediately felt a shift with how much awareness I had for the subtle energies of the world around me.
I feel deeply that the Elven Starseed essences are powerful for the auric field and can help extend the aura of a person. The Elven Starseed Apothecary essences that I have included in blends for my clients have been received with such grace and ease, and my clients have raved about how expanded they felt while taking the Elven Starseed Apothecary essences. One client spoke about feeling like he had a 6th sense on Jana's essences, and this was my experience as well. Everything is heightened in the best way possible. The frequency of these essences is very high and is so supportive for meditation, energy work and energy healing.
For myself, Jana's essences have been allies when I have felt spiritually depleted or confused about how to integrate my spirituality and my humanity. I have been shown while taking these essences that I have my guides all around me at all times, and I am now more easily able to tap into the support of my Spirit Guides and the unseen realms.
I am so grateful to have Jana's essences and to share them with my clients. They are truly next level and so very expansive."
"Jana Carrey is a beautiful, loving, smart and kind soul. She has a gift for making one feel at ease and safe as they open up to her. Jana has been there for me in a tremendously dynamic era of my life, beginning with my husband's and my journey into IVF, following into assisting us during our first pregnancy and into the birth of our daughter. After my first two mentorships sessions with Jana, I experienced the miracle of becoming pregnant after years of trying unsuccessfully to have a baby (including two failed rounds of IVF). Jana has helped me connect to my divine feminine guides (and to hers) in a way that helped me feel calm and grounded at a time in my life when I'd otherwise be feeling a lot of stress and anxiety. Her intuition is spot-on. I conducted six sessions as part of a Divine Feminine Alchemy Mentorship with Jana, and each time I felt more clarity and insight into my soul, reclaiming the power of my womb and energetic assistance into the journey into motherhood. My husband observed that I looked and seemed "strong" after my sessions with Jana. It's true -- the energy I brought away from our sessions charged me in a powerful way. Jana is also available for follow-up questions and emails. She is kind and loving in her responses and walks her clients through new avenues in their life in a deeply empowering way. I highly recommend working with Jana, especially as part of her Divine Feminine Alchemy Mentorship Program."
- Client preferred to remain private
Holistic Wellness & Lifestyle Guide;
Santa Barbara, CA
"I was guided to work with Jana to have a Flower Essence Alchemy session because I have been experiencing waves of anxiety and feelings of being ungrounded in my body. I have gone through periods of anxiety on and off throughout my life. I felt instant shifts in my body throughout our session; I was able to take long full expanded breaths, I felt a wave of calm move through me, I felt safe, grounded, held and so supported. I have been able to move through my days since our session with a more rooted nature, feeling more balanced and at ease with all of life. I feel more clear in my mind and overall presence, I felt a release of static energy that was no longer serving me within a few days of our session. The magic of Jana's flower essences began for me before they even make there way to me in physical form, I started experiencing the potency of the flowers through reading my essence formula email. Since beginning my customized essence, I have really been able to slow down, even when I still have a lot going on, I feel more grounded in my being and the overwhelm and feelings of rushing I was experiencing have tremendously decreased. My breathing has become more full and deep and I feel an overall lightness in my body. With each customized flower essence I take, I feel a deeper intuitive relationship with myself, cultivated feelings of earth grounding, and abundance transpiring through being. I highly recommend working with Jana Carrey, her work is truly magical, powerful and instantly healing!"
"I had my first session with Jana a few weeks ago, felt a big lift in my energy for a few days, after which I knew I would need more than one session to continue the momentum of what began to heal. I received a tangible energetic healing from Jana and she created a heart-healing flower essence for me to use as well. Jana also guided me towards things I can do in my daily life to help my healing and encouraged me to visit water in nature regularly, as well as wear a certain stone that would aid in my ongoing healing. I learned about the Divine Feminine spirit guides that are there for me to call on when I need support, and I am growing my connection with these divine beings. The flower essence she created with me along with all the practical tips and coaching that she gave me during our session have helped my heart to soften and for me to grieve and release the ending of a significant romantic relationship in my life. I am now experiencing greater embodiment which comes with a richer emotional life and more vitality, after months of feeling exhausted and depressed. I also now have a feeling of safety, comfort and enthusiasm for my life and in my own healing practice / with my acupuncture patients. I am ever grateful to Jana, her finely tuned intuition and her Spirit Guide Team who showered up to help in our session. What a blessing to be held and supported on my healing journey!"
- Kristine Swegles, MTCM, LAc., CMP, Acupuncturist, Herbalist & Mother, Santa Barbara, CA
Postpartum Doula & Intuitive Reiki Practitioner;
Wiesbaden, Germany
"After my Intuitive Healing Session with Jana and the Elven Starseed Council, I walked away with a sense that I have only seen a glimpse of her magical and multifaceted gifts. I can certainly speak for her ability to work and play with what is arising in the moment for the highest benefit of all. During our Intuitive Healing Session, the Elven Starseed Council and her pointed towards and mirrored some communication issues I was encountering in real life in a playful and loving way.

I do appreciate how elegantly Jana navigated our session, bringing deeply sensitive personal issues to light in a gentle way. She even generously extended our healing session time together to make sure we came to a point of closure before ending the call. The quantum energetic healing I received throughout the call was strong and palpable. I felt energy coursing through my body, and the topics Jana spoke to turned out to be central themes in my life in the following months. I also appreciate that Jana's advice and healing covered a variety of areas including physical, emotional and spiritual wellbeing."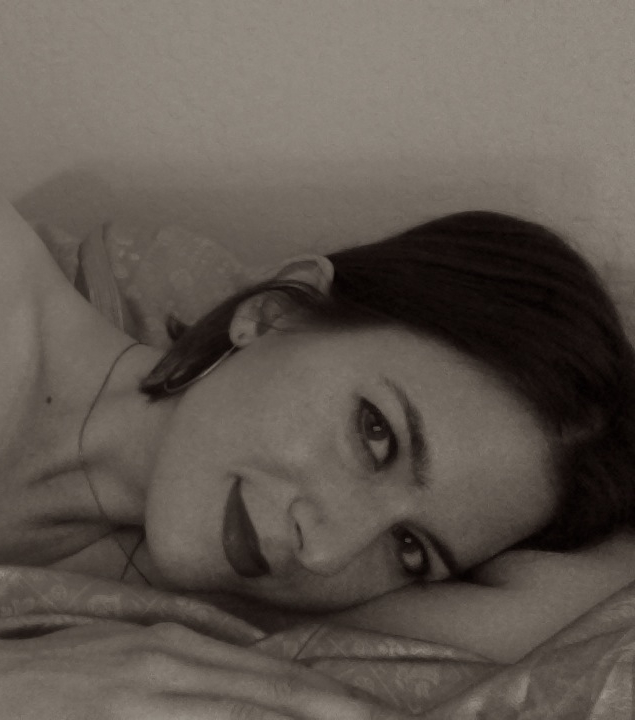 Early Childhood Educator;
Pacific Palisades, CA
"Jana has a rare kindness, warmth and sincerity. Through her work, she offers the possibility to profoundly shift one's relationship to play, joy and personal creativity. She is an important voice of divine feminine wisdom in our current time. She can give you tools to change your own paradigm, unlock your personal well of creativity and help bridge you to your higher self.
Working with Jana has been exclusively affirming and uplifting. She offered me clear guidance about deep, pressing questions in my life and the next steps for my career in a deeply gentle, heart opening way. Working with her helped me reconnect with some of the most powerful, essential experiences in my life and childhood that I'd forgotten. These are pieces of me that I keep close and cherish as they reflect my life's purpose.
Our work has also helped me find more softness in my relationship towards men, to heal some of my wounds and release resentments that had been blocking my ability to be present in relationships. I highly recommend her "Calm" flower essence alchemy blend, its a combination that has helped open doors for me in my current personal journey of self-forgiveness. Please know with Jana, you're in wonderful hands!"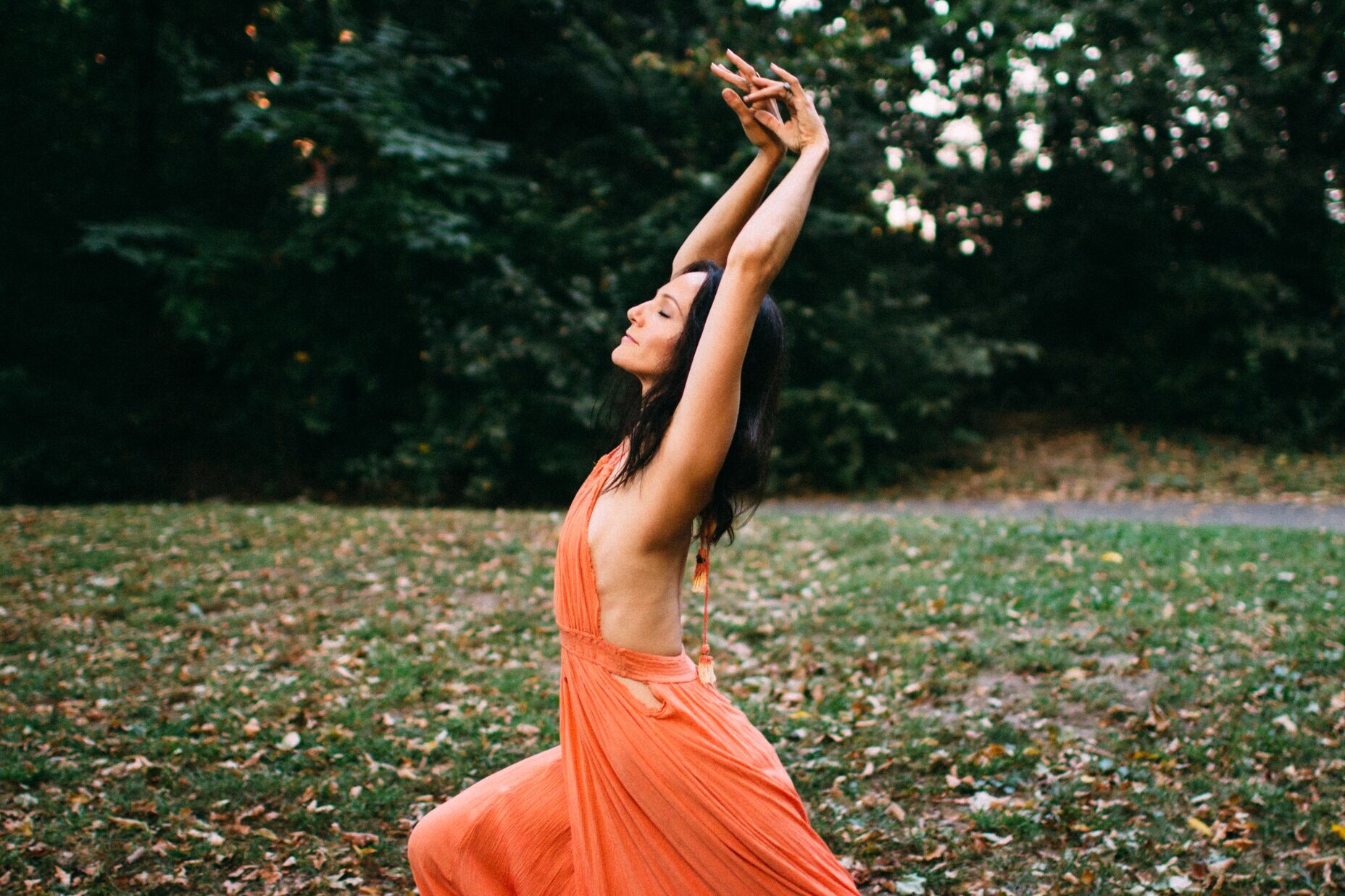 Mystic Mother Teacher;
Cedar Knolls, New Jersey
"Jana. Is. Magic. She is clear, empowering, compassionate, and FUN to work (play) with as a soul guide and mentor. She is a magnificent, intuitive guide who truly offers compassionate and wise council. She is a beautiful soul who has her uniquely positioned finger on the pulse of alchemy, soul growth, Divine Feminine Revolution and truth. Part psychic vision, part energy support, part compassionate council = Jana.
Her gifts are vast. She is many things. A safe harbor. An intuitive mirror. A soft bed of grass for you to lay your aching heart upon. A Seeing One. An Oracle of Light. She like so many wise women, will help you see in the dark. We all need a helpful flashlight every now and again.
I worked with Jana last year inside her Feminine Essence Alchemy Mentorship program. You MUST work with her to understand how magical and wonderful she is! I experienced profound shifts and changes after each session spent together! Her relationship with plant magic and flowers is a beautiful layer that deepens and intensifies the spiritual soul work that is done together. I hold gems in my hands today that I did not know how to hold prior to our work together. Imagine what jewels and gems you might find waiting inside the dark of your cave. Ask Jana for help and she will guide you there. She is the music you want to be listening to during your awakening journey!"
Psychotherapist, Spiritual Coach & Intuitive Channel; Worcester, MA
"Jana's healing presence allowed me to feel seen, heard and deeply acknowledged. She served as a beautiful reflector of my light, helping me feel safe to own my gifts, while empowering me to trust myself. Her energy is gentle, yet powerful and the effects stayed with me long after the session. Her guidance affirmed many things about myself, as well as the path that I am on, helping me integrate where I have been with where I am headed in order to step further into the light. Her insights and wisdom as someone who has come before me on this same path were spot on and were just what I needed to hear. To be on the receiving end of such loving energy was a gift to myself. Thank you, again Jana!"
"Oh my what a rare and wonderful opportunity it was to work with Jana! Her effusive positivity and support radiated throughout the session. I felt like she really listened to me and met me exactly where I was to help me move very quickly through the things that weren't working in my life towards key insights that are supportive on a daily basis now! I was getting mired in some major "shoulds" and had lost contact with instincts and natural talents that guide me beautifully.
The sessions felt like a blend of grounded, down to earth insight, and spacious, spiritual softness: like the sky and earth coming together to make a whole clear picture. There are key phrases + tools from our sessions that are like mantras that I come back to again and again to find sustenance and support inside myself.
Additionally taking her customized flower essence formulas was such a positive experience for me. With the help of my customized elixir I was able to make my year long goals, I made a future vision for myself and I was finally able to fully commit to being a professional artist. I was finally able to write down, really clearly, what I want, with no shame and complete faith that is what is happening and will happen. Honestly this shift has been deep and absolute. I went on my first acting audition in years and booked it! I think it was a very focused experience, which is different from my normal state of overflowing ideas and possibilities. After working with Jana, things just got fucking clear. Thank you so much Jana! I'm so grateful for our work together."

- Caroline Parsons, Writer, Artist + Actress, New York, NY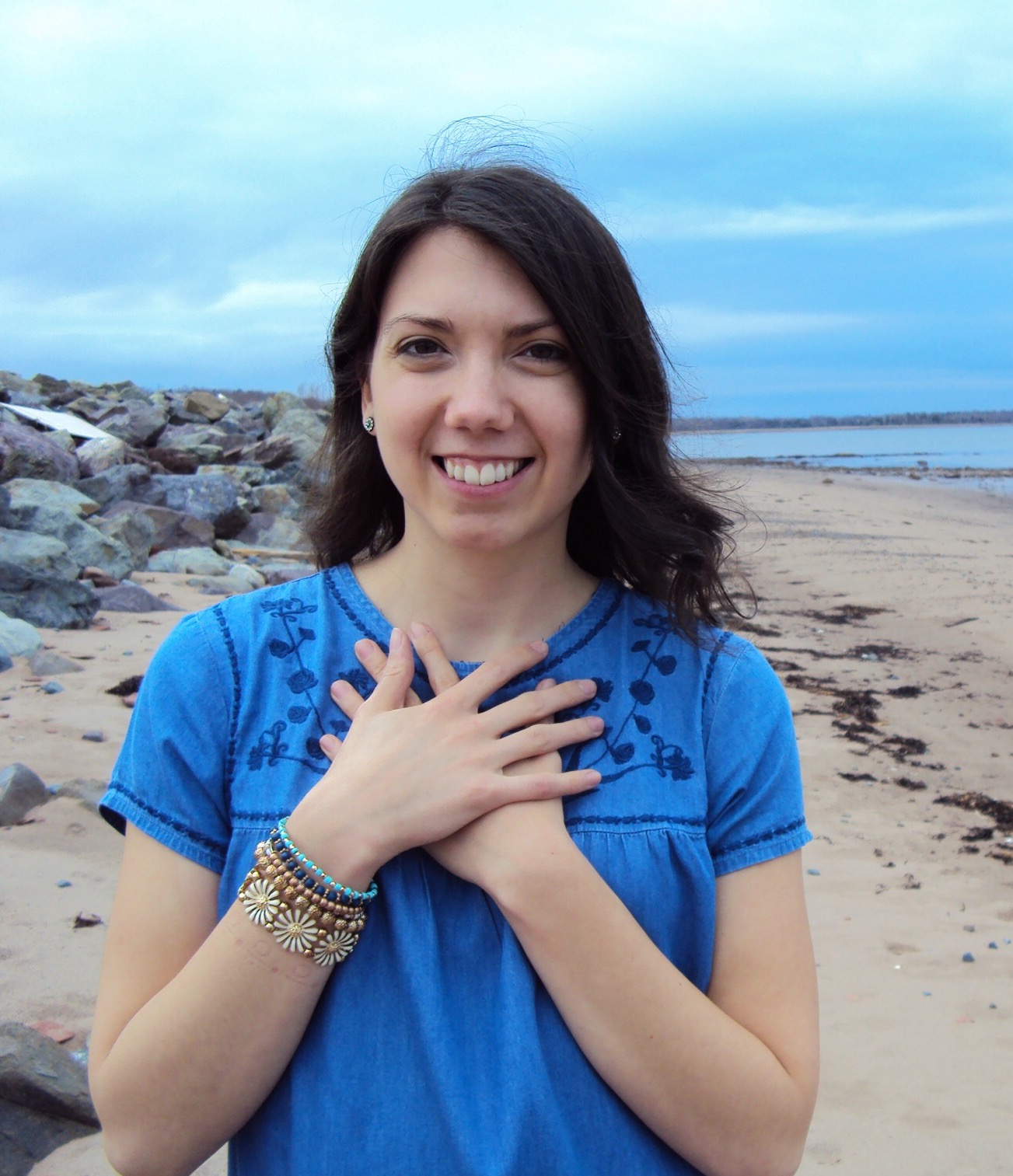 Recreation Therapist;
Montreal, Canada
"My intuitive healing session with Jana was so helpful to get clear on what I really wanted at this chapter in my life. Once I made the proactive decision to move to Montreal for the winter, I started a new job and moved into my apartment here within a week! It really was amazing to learn to trust myself and then see things coming together and falling into place so quickly! Working with Jana helped me to figure out how to make the decision to move to Montreal - in a way that was aligned with my soul. I am carrying her teaching about trusting the power of my own choice, forward into future decisions I make in my life.
Also, the day after my session with Jana I was doing an email reading for someone and as I was channeling I started seeing light language/symbols come through which has never happened before! It was "divine timing" that I booked a session with Jana to help open my clairvoyant abilities, which then allowed information to pass through me for someone else. It made me see the trail of how lightworkers are really working together to support one another in reclaiming their divine feminine gifts right now!
I also ordered a customized flower essence blend from Jana. It was both powerful and nurturing. I've never experienced flower essences before and was surprised by the potency! Since working with Jana and taking her customized flower essence alchemy blend, my clairvoyant abilities are continuing to unfold but without the uncomfortable physical eye experiences I had been experiencing previously. Thank you Jana!"
"If you have the opportunity to work with Jana, I suggest you take it. Every interaction I've ever had with her has been transformative. The space she holds is truly sacred, and the specific and detailed work she does is totally and completely from a place of pure love. Jana is a soul that's realized her life's purpose as a divine feminine leader and healer, and she's on a mission to connect and help other souls flourish. The higher wisdom that is channeled through her is astonishing, and I left every meeting feeling clearer, energetically heightened, and buzzing with energy. To you the reader, I wish you the best of luck with your search for support, I can't recommend this amazing woman enough. So much love to you Jana"
Kindness Coach; Los Angeles, CA
Creatress & Founder of Heart & Hands Creations & Healing;
Queensland, Australia
"I am finding it challenging to find the mere words to express all that I experienced and received through my Feminine Essence Alchemy mentorship with Jana. So so much was re-connected, re-discovered, re-membered, revealed in such a short period of time. Jana helped me to return to the purity of my vision, my soul calling, my Self. Jana has an incredible gift of SEE-ing what it is that needs to be unveiled and seen. I gained such clarity in our sessions. Clarity that Jana mentored me to gain from within myself. And her flower essences! Whoa! They are so so magick-filled and potent! Every single time I took the bottles in my hand to take them, I felt their energy and essence so palpably and powerfully. Their effect was instant and obvious and magnificent. Jana is an absolute Flower Power Priestess. I am infinitely grateful to have journeyed with Jana in this mentorship and will definitely be working with her again in the near future. Amazing-ness!"
"I would definitely recommend working with Jana! I got a tremendous creativity boost from working with her during a Creativity Catalyst session. Before working with Jana, I was feeling sluggish and unmotivated. I had such a strong desire to create underneath all the resistance but couldn't get myself to do it. She helped me connect to my spirit guides very clearly and in connection with them, I felt so much hope and inspiration!

She helped me to clear some internal energy blocks that were limiting my creative flow. During our session, I felt my creative battery got a jump start and now I feel charged up again. New songs are flowing through me. I have started songwriting and movie writing practices again with more ease than I have felt in years. I feel so deeply grateful!!! Thank you Jana!!!!"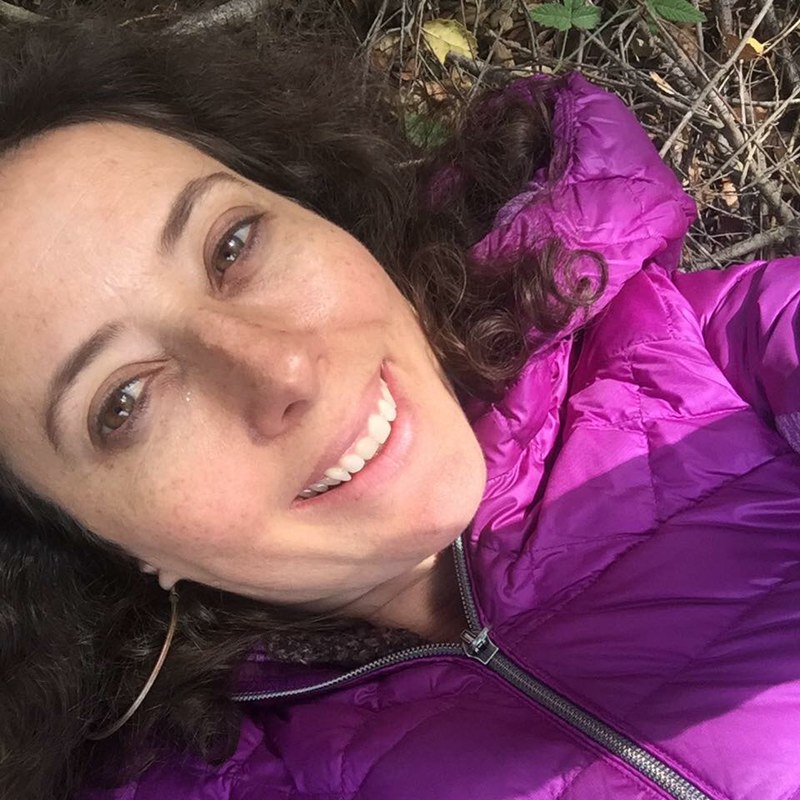 Psychotherapist, Singer & Songwriter;
Los Angeles, CA
"May all of life come to me with ease, grace and joy." This is the mantra I received through energetic healing work with Jana and through the custom flower essence alchemy formula she created for me. All of life definitely came to me with ease, grace and joy! Shortly after our session, I took a pilgrimage to Kaua'i. The amount of ease, grace and joy I experienced while on this blessed island was palpable at all times, even while we were backpacking for miles and miles across challenging terrain. I had a profoundly magical encounter with dolphins which was the most remarkable example of the essence of this mantra shining through. I am eternally grateful to witness and imbibe the abundant beauty and majesty of Mother Nature. Thank you Jana for the magic of your essence and our healing work together, which opened me up to receiving more of life with ease, grace and joy. Sat Nam."

- Alice Covey, Nutrition Therapist, Maui, HI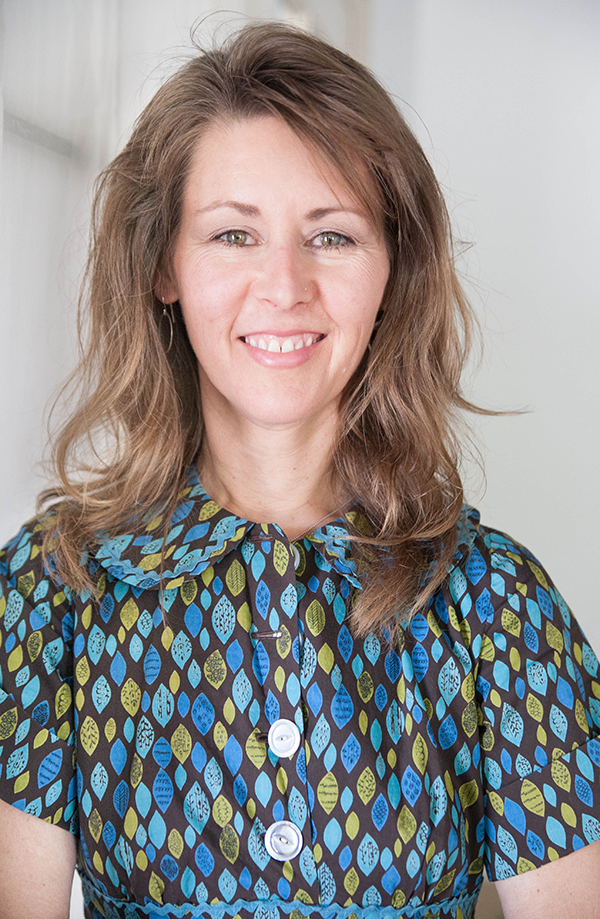 Coaching Entrepreneurs;
Sierra Madre, CA
"Jana has mentored me as a creative person. We have spent time on Skype working through areas of frustration, stuckness and limiting beliefs. She has helped me get closer to who I truly am and has sparked within me to desire to create again in a fun and playful way.

Our time together has been invaluable, and I would highly recommend her to anyone interested in finding their unique path and deeper fulfillment, especially blocked or frustrated creatives and artists. I love the way she deeply listens and the wisdom she offers. She holds a gentle, compassionate space for whatever I bring to the calls. She is very intuitive and is able to see things that I can not see. I'm so grateful for this relationship and the impact that it is had on my life and business."
"In March, I had a 30-minute intuitive empowerment session with Jana. It was my first time engaging in this modality and she was intentional in ensuring that I felt supported, grounded, and engaged throughout the session. Our session was over the phone, but it nonetheless felt extremely connected. During our session, Jana took me through time - past, present, and future - and guided me through her intuitively channeled downloads interspersed with thoughtful questions. The entire session was guided by her higher self in connection with my higher self. Throughout the session, Jana asked me questions and created space for me to ask questions for further clarity around her downloads. These efforts made me feel actively engaged in her "reading" and this shared exploration of my life. I left the session feeling peace and clarity about my past and a sense of renewed passion for the future ahead particularly in relationship to my boyfriend at the time (now husband) and understanding what a deep soulmate bond we have shared for many lifetimes.
I loved the practical tools and rituals she gave me to use moving forward, that were powerful but simple enough to use in my busy, modern life. I was pleasantly surprised by all that we moved through in such a short amount of time and was particularly happy to end the session with such a light feeling due to all the energy healing work that occurred during our session.

I would recommend working with Jana! We often seek such resources at moments of deep transition/tough times but my session with Jana reminded me the value of such work even when things don't seem so heavy. She also had done a lot of channeled preparation for our session, including asking me some initial questions in advance of the session to guide it as well as follow-up to see how I was integrating the session.
– S. G., Nonprofit Professional, Los Angeles, CA
"Jana's warmth, vibrancy, and dedication to her craft allows you to feel safe and drop in right away. Her connection to her guides and your guides, as well as your Higher Self, in the session is so on, it is easy to feel open and receptive with the space that she holds. She brings intuitive clarity without overloading you with information, just the healing and affirming information that was exactly what you needed to hear for where you are at in that moment of life. If you are looking for some clarity and Truth on your journey, I highly recommend working with Jana. The thing I felt like I most walked away with from our session was a greater gentleness toward myself."

- Justine Perizzo, Yoga Teacher, Santa Barbara, CA
"Many thanks to Jana. She is very kind, generous and compassionate. I felt a strong connection of trust and love with her and in her sacred soul service. I found our work together to be very empowering. Many items we spoke of in our sacred sessions, I already knew to be true in my heart. Sometimes I spend so much time being stuck with the 'what ifs' in life that it keeps me from taking action. Working with Jana was a big step forward to start integrate my truth by recognizing it and accepting it as an important part of who I am. Areas of my life that I have been knowingly ignoring that need to be incorporated into my next steps of awakening came up. Our mentorship helped to put the next steps I need to make into perspective, while at the same time allowed me to honor and celebrate all the positive changes I have already made. Jana is very good at sharing the information that comes through from Spirit in a clear, light and non-judgemental fashion. At the same time she joyously shares in your good fortunes. I highly recommend working with her."

- A. B., Environmental NGO Manager, Nova Scotia, Canada
"The guidance I have received from Jana has created some serious energy movement in my life. When Jana and I speak there is a magical synergy that happens, which I feel speaks to her ability to listen to the energy behind what I am saying to get to the heart of any matter with a lot of deep love and tenderness. Learning about how she works with her spirit guide team, has opened me up to the presence of how I have many angels guiding and assisting me in my life, in both practical and miraculous ways. I can feel my own intuition growing deeper through our time together. As an empath myself, I feel very safe and heard in her compassionate presence, no matter what emotions or situations I am facing in my life. It is such a gift to connect and speak with her and I am so grateful to be able to experience her warm, caring, and intuitive guidance!"

- NN, Therapist, Los Angeles, CA
"Through working with Jana, art has become a priority for me again. I have started writing again and discovering stories I want to tell. Jana is a wonderful teacher and a supportive mentor that helped me open up to more of my creative potential. If you want support to open yourself up to creating more art in your life or creating your life as a work of art, I would definitely recommend working with Jana."

- Judith Barker, Creative Director + Digital Nomad, Lisbon, Portugal
"Jana's creativity catalyst workshop (playshop) guided me to tend to some of the dormant - deeply feminine and creative - places that rest within me but that don't want to be resting. I have avoided them because they are hard to think through or they require more time/effort than I think I have available or because I lack the confidence to say, "I can tackle this or I can make this happen." Her workshop encouraged me to look at those places within myself, to give them some love, and to finally bring them to the forefront. Since her workshop, I've felt more confidence both in my professional work and in my personal life. I've chosen two of those dormant creative areas to make more of a priority in my life and I've been giving more attention to them. Her workshop helped me locate areas in myself and my life that I really needed/wanted to be giving more attention to. Jana's workshop helped inspire me and gave me the confidence I needed in order to really tend to these parts of my creative self. I feel so much more balanced and content now that I'm including these important parts of me in my life again. I'm not avoiding them anymore. It feels wonderful!"

- Meredith W., Nonprofit Consultant + Mom, San Francisco, CA
"Jana is an excellent facilitator, counselor, mentor and leader. I love that she brings a sense of playfulness, sincerity and charm into what she does. I highly recommend working with Jana for anyone desiring to bring creativity more fully into their lives, to work through creative blocks, and to deepen in self-care."

- HK, Art Therapist + Facilitator, Santa Monica, CA
"I was drawn to working with Jana because I was feeling stuck creatively. I was not giving myself any "creative" time. I felt like I was losing part of myself. Through working with her, I have more self compassion and I am writing again. I finally started a blog and started acting again too. It has been amazing getting in touch with my inner artist again. I thought she might have left me for good. Being creative makes me a better mom, wife and friend. I'm happier. Writing makes me feel happier and being creative adds to my sense of self-worth. Jana is a great teacher - as well as a wonderful giving spirit. She sets the perfect tone. I would recommend working with her to anyone that feels they need more of a jump start on their creative energy and in life."

- Amy W., Actress, Writer + Mom, Encino, CA
"Jana has a kind and loving energy that had me feel safe and held. Which was necessary because she is such a powerful channel and there was so much energy coming through her that anything less loving could have been a little scary. During our session she helped me in three dynamic ways. She affirmed some of my positive qualities that I myself am struggling to accept and encouraged me to embrace them. She helped me to connect with my own guides so I can continue to do this work on my own. And she gave me concrete actionable tasks to help me on my path and in my career. I've only had one session with her so far but just in that single hour I feel less fear and more momentum as I pursue my professional and creative goals. She has a real gift and she shares it so fully, I just can't recommend her enough!"
- Brian Emerson, Creative Director, Los Angeles, CA
After my first session with Jana, in as little as an hour I am already more empowered and divinely connected to my truth. I've made life changing moves within less than 24 hours after our first mentorship session.
During our sessions, I am given the direct encouragement and tools I need to provide confidence in my own creative expression and life path. I now have a better sense of the creative plan my Soul has for my life. The transformational energy healing that Jana brings through has helped me to release some deep childhood trauma and I am now feeling unblocked and able to take action steps, where before I felt only fear. Jana is Queen! She is the angel to help you connect deeper to your own Divine Feminine Power as needed and wished for. It is so easy to trust yourself with Jana, she makes you feel so safe to just "let the old stories go".
Jana's work is gentle and patient while being fierce and powerful at the same time. Thank you Jana for sharing your light and following your path, you are a great feminine leader and role model. Thank you Jana!"
- Emily A.N, Health & Wellness Coach, Sherman Oaks, CA